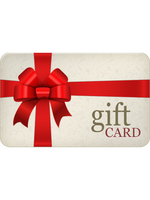 Gift Cards
Shopping for someone else but not sure what to give them? Give them the gift of choice with a gift card.
Check out our Special Gift Card offers!
SHOP NOW
Shop Our Wide Selection of Bulbs & Bareroots:
Testimonials
"Wow, I received my bulbs yesterday & they are amazing! I have never received any by mailorder or purchased anywhere bulbs that are this huge. I am very impressed. Thank you for your excellent quality."

Becky Shuller
"Thank you for sending me such HUGE healthy Casa Blanca Bulb-zilla lily bulbs! I have never seen such big plump lily bulbs like that in my life. Awesome! They are worth every penny and I will definitely be ordering more in the future."

Mel C., Middletown, CT
"This year we ordered more of your "Bulb-zilla" sized lilies and all we can say is WOW! There is something special about a lily bulb that will barely fit into a ziplock bag"

Deenese E., Saint Louis Park, MN
"I received my shipment today and I am happy to report that I am very satisfied with the size of the bulbs! I bought lily bulbs before from another vendor and they were quite small so I was thrilled to have received these great ones from you."

Hana M., Anaheim, CACT
"I think I have ordered Lily bulbs from at least 20 growers throughout the world, and I am most impressed with the quality and early delivery of your bulbs. Keep up the good work!"

Elton B., Watertown, SD
"I just wanted to say 'Thank you' for such beautiful lily bulbs. As you can see in the pictures I'm sending...These are a delight, the most fragrant and outstanding a lily that I have ever planted."

Bonnie Lyne, Portland, OR
"Just want you to know that my garden is so beautiful and I am sooooo happy. I receive a lot of catalogs from different kinds of bulb companies and have ordered from most of them. As far as lilies are concerned, I absolutely believe that you guys have the best quality, deliver timely and provide great customer support."

Lydia Truce, San Rafael, CA
Join our mailing list
We offer a Quarterly Newsletter that is packed full of useful information, deals and promotions that you won't want to miss!